At Midtown Dental Studio, we treat all members of the family, including children. Our dentists provide children's dentistry so that we can make sure your child develops strong and healthy teeth. We invite you to bring your child to our office for exceptional care and dental education.
In addition to bringing your child to us for regular check-ups, it is important that you establish good oral hygiene habits at home. Teach your children to brush and floss their teeth every day, and help them maintain a balanced, healthy diet.
Dr. Brooke goes beyond simple exams. She takes time to understand your child, their eating preferences, sleeping habits and overall health. From preventing decay with sealants and fillings, to treating painful situations with root canals, our staff is equipped to guide your little one along a path of healthy dental hygiene practices. We offer nitrous oxide (laughing gas) to help ease nerves, and make visits more comfortable.
We look forward to treating your entire family, from incoming teeth and beyond!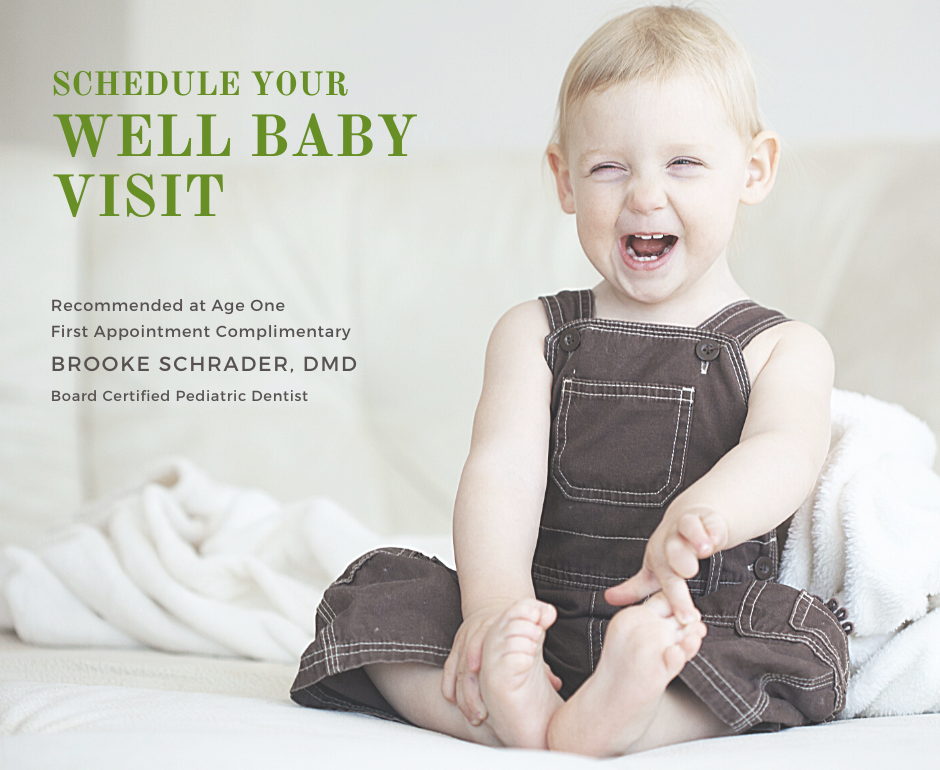 Exams/Cleanings

Sealants

Fluoride

Fillings

Extractions

Orthodontic Referrals

Ulcers/Sores

Emergencies

Root canals & Crowns (Caps)

Broken Teeth